3 Key Things To Know About a Full Mouth Reconstruction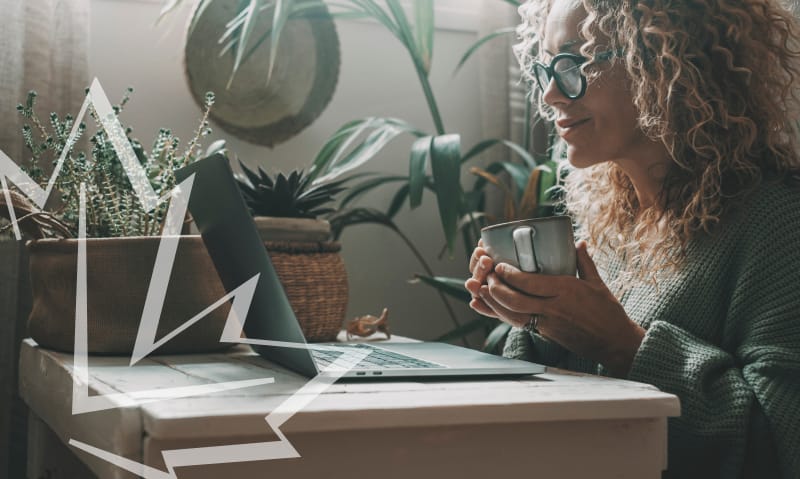 If you are missing multiple teeth or need to restore the health and appearance of damaged teeth, you might be a candidate for full mouth reconstruction. Leaving your mouth in disrepair can damage your confidence and is not good for oral health. Missing teeth can cause your other teeth to shift, and damaged teeth can cause tooth sensitivity, an infection, or could cause damage elsewhere in your mouth. Read on for what you need to know about full mouth reconstruction.
What is full mouth reconstruction?
Full mouth reconstruction combines the very best in restorative and cosmetic dentistry. The process involves several procedures to provide patients with a fully functioning and aesthetically pleasing smile they can be proud of. Full mouth reconstruction typically includes treatments such as dental bridges, crowns, fillings, dental implants, tooth extractions, veneers, and much more to restore a smile's health, function, and fullness. Reconstruction is for more than just the teeth. A full mouth reconstruction attends to the gums, too, protecting all aspects of the patient's oral health.
What You Need to Know About Full Mouth Reconstruction
As we alluded to, full mouth reconstruction simultaneously rebuilds or replaces all or most of your teeth. Here is what you should know.
Typical Treatment Options
Patients who undergo full mouth reconstruction often receive one or more of the following treatments.
Crowns are a tooth restoration solution used to protect, cover, and restore the shape of your teeth when fillings aren't the best solution.
Implants are a permanent tooth replacement option that eliminate the need for removable dentures and any resulting inconveniences.
All-on-4 dental implants are designed to replace all of your upper and lower teeth and are anchored by four dental implants.
Bridges are often used for patients with a missing tooth or multiple missing teeth due to tooth decay, gum disease, or injury.
Dentures are a popular tooth replacement option for patients who are not candidates, or are not ready, for a more permanent solution.
Veneers are a cosmetic dentistry treatment designed for patients who want to cover up stubborn tooth stains and discolorations or hide cracks, chips, or gaps between the teeth.
Beautiful, Healthy Smiles
A full mouth reconstruction is an excellent option for patients who want beautiful, healthy smiles. When your mouth is unhealthy, especially with teeth that keep you from smiling, it can negatively affect your overall health. Per the Mayo Clinic, your mouth is the entry point to your digestive and respiratory tracts. And your mouth is full of bacteria, some of which can cause disease.
But improving your oral health via full mouth reconstruction has other benefits too.
Eliminates the risk of oral infections associated with tooth loss and tooth damage
Eliminates tooth decay and gum disease
Stronger denture support
Alleviates TMJ issues related to your bite and jaw
Can help you sleep better at night due to better jaw alignment
Less risk of future tooth extraction
Improving Your Quality of Life
A beautiful and healthy smile will surely help improve your quality of life, but there is more to it than that. Once you have recovered from your treatment, you'll likely feel like smiling more than you used to. And smiling is so good for our health. When we smile, our brains release happy chemicals called dopamine, endorphins, and serotonin. These chemicals help us to relax and lower our blood pressure and anxiety levels, helping us feel better.
When we smile, the effect is contagious. Give it a try sometime, and you'll see what we mean. People are more likely to smile when other smiling people surround them. So, when we smile a lot, especially around others, it has a positive effect. And if you're ever having a bad day, take a break and force a smile. You'll be surprised at the little boost in your overall mood.
Smiling makes us more approachable to others, which can result in the following:
People are naturally attracted to happy people, which makes it easier to make friends.
You'll look more attractive and more youthful, projecting the best version of yourself to the world.
It makes you appear more confident and increases your chances of a promotion at work.
With a happier and healthier mouth and all these added health benefits, who wouldn't feel like smiling?
MASC Dental Studio is your full mouth reconstruction partner.
If you think you could benefit from full mouth rehabilitation, we're happy to tell you that you have come to the right place. MASC Dental Studio is the top-rated prosthodontics center near Friendship Heights. We're your five-star rated dentist, offering high-quality dentistry from a kind and gentle team in a relaxed atmosphere. Request an appointment today to learn more about how full arch restoration can help replace your missing teeth.