Looking for a 5-Star Dentist with a Stellar Reputation in Friendship Heights, DC?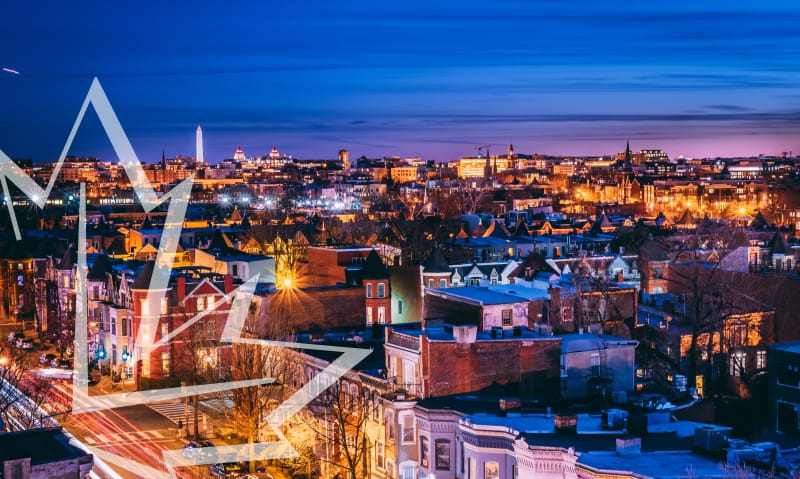 You need to know that your and your family's dental care is being handled by a dentist you can trust. When you need a 5-star dentist in Friendship Heights, DC, you should consider MASC Dental Studio. We've been treating patients in Friendship Heights for over 30 years and would love to meet you.
Dr. Mohan M Enjati and Our Experienced Team
The professional team at MASC Dental Studio is led by Dr. Mohan M Enjati, DDS. With a commitment to your comfort and friendly and personalized care, quality results, and the ongoing development of our techniques and technology, our team is able to provide patients with the highest level of dental care.
Dr. Enjati spent many years practicing dentistry in California before moving to the East Coast with his family. Today, he's providing a wide range of treatments at MASC Dental Studio for patients looking for the best dentist in Friendship Heights.
Our valued patients have come to appreciate the level of familiar and personalized care they receive from Dr. Enjati. He places a strong focus on treating patients like he would his own family, ensuring that all of their needs and concerns are fully addressed.
Together with the experienced and caring team at MASC Dental Studio, Dr. Enjati is committed to providing his valued patients with the highest quality treatments available and forming lasting relationships to provide a lifetime of excellent dental care.
Professional Care for All of Your Dental Needs
Dr. Enjati provides a wide range of dental procedures in order to meet your family's complete dental needs. With the experience, skill, and equipment needed to deliver the best results, Dr. Enjati and the team at MASC Dental Studio make us the best dentist office in Friendship heights.
Cosmetic Dentistry
Would you like to change certain aspects of your smile? Dr. Enjati can help you achieve the smile of your dreams with a wide range of cosmetic dental procedures personalized to address your unique concerns.
If your teeth are stained or discolored, we have professional teeth whitening procedures available. You can also take advantage of cosmetic veneers to achieve a great smile free of discoloration or deformity.
Dr. Enjati also provides a full range of dental crown and bridge options, including both porcelain and composition restorations. These tooth replacements are carefully developed with the latest imaging technology to provide a perfect match for your smile.
Invisalign
You can also take advantage of Invisalign to straighten your smile. This treatment uses clear plastic aligners to realign your teeth without the inconvenience and discomfort of traditional wire braces.
Our office also has the latest iTero 5D imaging system to capture the accurate high-resolution imaging necessary to plan your Invisalign treatment. We make preparing for your treatment incredibly straightforward and comfortable and deliver the best possible results.
Dental Implants
Dental implants can provide an effective and incredibly natural-looking solution when you need to replace a lost tooth. Dr. Enjati is a 5-star dentist who can ensure that your replacement teeth for dental implants not only blend in with the rest of your teeth, but enable you to talk, chew, and eat just as you would normally.
The dental implant procedure involves surgically implanting a titanium post into the jaw to serve as a foundation. This step is carried out by a referred specialist, with MASC Dental Studio handling the crown or bridge that attaches to the implant.
We use our advanced imaging technology to take digital impressions and develop crowns and bridges that are a perfect fit for your smile. Dr. Enjati can do the same for All-on-4 implants, a treatment that replaces full arches of teeth.
Our Patients Are Part of Our Community
Dr. Enjati is a preferred dentist in Friendship Heights, DC, who has helped many patients over the years. These patients have shared many of the reasons they appreciate our practice through public reviews.
One example is the level of professionalism that our practice displays. With this dentist in Friendship Heights, DC, you're getting treatment from true professionals with the necessary experience and skill to provide you with the best results.
Our patients also love how friendly both Dr. Enjati and our team are during every visit. We're always happy to see our valued patients and will take the time to listen to all of their concerns and fully explain any dental issues or treatment options.
Your Dentist Office in Friendship Heights, DC
If you need quality dental care for you and your family, you can trust Dr. Enjati and the staff at MASC Dental Studio. You can schedule an appointment online and find out what a 5-star dentist can offer firsthand. We look forward to seeing you.