5 Ways All-on-4 Implants Are Different from Other Implant Options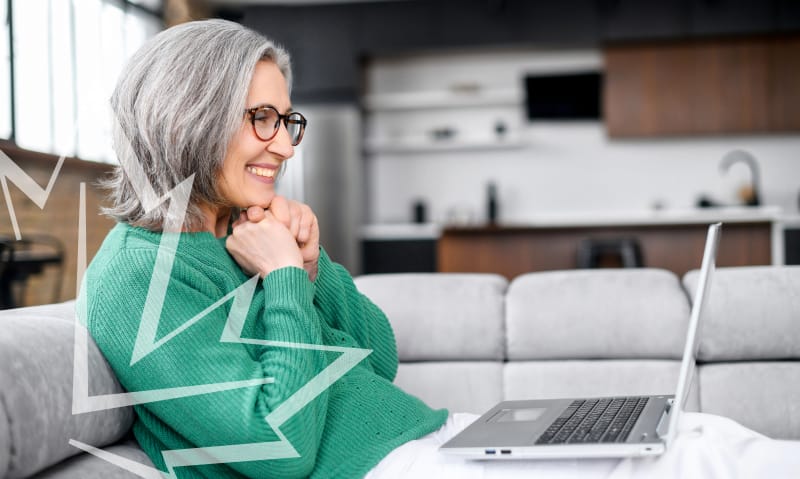 A treatment that makes dental implants accessible to more people.
Modern dentistry has access to a range of advanced treatments and technology that can restore the function and appearance of missing teeth while protecting your future oral health. No matter how many teeth you're missing, modern dentistry has a solution.
No matter why you lost your teeth, the best solution is generally considered to be dental implants, which consist of a titanium metal rod to replace your missing tooth root that is then secured with a tooth restoration. Implants' unique ability to replace your missing tooth roots makes them stronger and more stable than any other treatment and gives them the unique ability to protect your jaw health for a lifetime. They're also incredibly versatile, so whether you've lost a single tooth or a full arch of teeth, implants could be the answer!
Since they are rooted in your bone, however, you need to have a healthy bone density in your jaw before you can receive them. This can be problematic if you're missing all or most of your teeth on an arch because you might have already lost a significant amount of bone density in your jaw.
Thankfully, All-on-4 implants provide a solution to this problem, making it possible for more people than ever to benefit from implants. If you don't know much about dental implants, we've put together a guide to help you learn about them and how they differ from other implant options.
What are All-on-4 implants?
True to their name, All-on-4 implants are a new type of implant-supported dentures that replace a full arch of teeth using just four dental implants. These implants are placed strategically along your jaw to ensure that your new set of teeth is strong and secure. Just like other implant-supported dentures, this allows All-on-4 implants to restore the function and appearance of your missing teeth. This approach to implants is revolutionary, making implant-supported dentures more accessible to more people than ever.
What's the difference between All-on-4 implant-supported dentures and other types of implants?
Since All-on-4 implants are a type of implant-supported denture, it's only natural to wonder how they compare and what sets them apart. While All-on-4 implants aren't inherently better than implant-supported dentures, they do have unique qualities that set them apart, some of which make them the better choice for some people.
1. All-on-4 uses fewer implants to replace more teeth.
The fact that All-on-4 implants use only four implants to replace an entire arch of teeth makes them unique. Other implant-supported dentures are usually supported by six or more implants. While this does make All-on-4 implants a little less strong than traditional implant-supported dentures, they're still incredibly strong and secure, especially when compared to traditional dentures. This strength and security are enhanced by the careful, precise planning of each implant's location in your jaw.
2. The entire process takes just a single day.
Traditional implants, whether they support a crown, bridge, or dentures, take two or three surgical procedures over the course of several months to receive. In contrast, All-on-4 implants take just a single day and a single procedure to place. This means that you'll be able to leave our office with your new, permanent smile on the same day as your implant surgery! Plus, only undergoing one procedure means that you only have to go through the healing process once.
3. You're less likely to need bone grafts.
All-on-4 implants require less bone density for several reasons. The smaller number of implants means that you need healthy bone in fewer places, but the location and angle of the implants also play a role. All-on-4 implants are placed in locations where the bone is naturally thicker, making these areas more resistant to bone loss and more likely to have enough healthy bone to support the implants without the need for bone grafts. Since the bone grafting process adds another procedure and months of healing to your treatment process, eliminating the need for this step cuts down on the treatment time for many people even more.
4. More people qualify for All-on-4 implants.
Since All-on-4 implants require less bone density and are placed in spots that are less affected by bone loss, more people qualify for them. Even people who were told that they don't qualify for traditional implants because of bone loss might still qualify for All-on-4 implants!
5. They tend to cost less.
Several factors make All-on-4 implants cost less than their traditional counterparts. Part of the reason is that there are simply fewer implants supporting your implant-supported denture. The fact that the process only requires a single procedure also cuts down on the cost. Of course, just like any other implant or restorative dentistry procedure, the exact cost of your treatment will vary based on your unique treatment needs. If you'd like an estimate of how much your treatment will cost, feel free to ask us! We're always happy to discuss cost or financing options with you.
What's the All-on-4 procedure like?
Before Dr. Enjati begins the procedure, he will numb the area or put you under sedation to ensure that the entire procedure is painless. If you have any remaining teeth on the arch that is receiving implant-supported dentures, Dr. Enjati will begin by extracting them. He'll then open up your gums and perform a ridge reduction, which is when some of the bone on the ridge that your implants will be embedded into is shaved off. This is necessary because this ridge can be quite thin—too thin for your implants to be embedded in. Shaving the bone down to a carefully measured point where it's wider ensures that there's ample space to embed the implants.
Once the right amount of bone has been removed from this ridge, Dr. Enjati will smooth it down. He'll then mark the exact position on your jaw for your dental implants, embed the titanium metal rods in it, and close your gums around them before attaching the abutments. Abutments are the metal pieces that connect to the titanium rods and support your new teeth. Once the abutments are in place, Dr. Enjati can attach your dentures to them. Before you leave, he'll check your bite and jaw position to ensure that the dentures are positioned and seated correctly, restoring the natural position of your jaw and ensuring that your new teeth feel comfortable and natural.
Who's a good candidate for All-on-4 implants?
Many people who are missing all or most of their teeth along one or both arches of their mouth are good candidates for All-on-4 implants. To qualify, you only need to meet a few simple qualifications. First, your gums and remaining teeth need to be healthy. If you have an oral health issue like gum disease or cavities in one of the teeth that will remain after your implant treatment, these issues will need to be treated before you can undergo the All-on-4 placement process.
Secondly, you do still need to have healthy bone density in the areas where your implants will be placed. Since these areas of bone are naturally thicker, you can sometimes qualify for All-on-4 implants even if you don't have enough bone for traditional implants. Additionally, some health conditions that slow your healing or make you more prone to infections can mean you aren't a good candidate for implants, but it's always wise to ask your doctor if you're unsure.
Dr. Enjati and the MASC Dental Studio team will partner with you to restore your smile.
If you're interested in All-on-4 implants, the best thing you can do is talk to Dr. Enjati. He can answer all your questions, show you before-and-after photos so that you have a good idea of what your finished smile will look like, and help you understand the best option for your particular treatment needs and wants.
While traditional dental implants remain an amazing option for many people, All-on-4 implants are transforming lives by making it possible for people to restore their smile using implants—which truly are the best option out there! If you'd like to learn more about this treatment from an implant dentist in Washington, DC, feel free to schedule a consultation with Dr. Enjati at any time!