A Review of Crest Whitening Emulsions Teeth Whitening System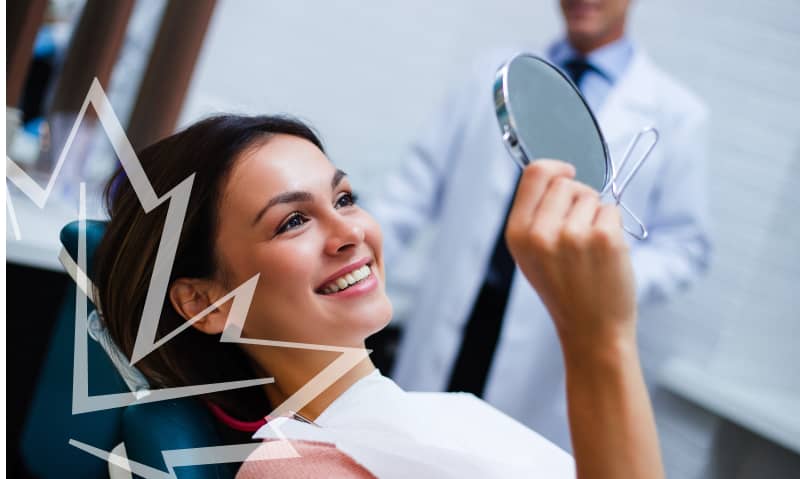 Regaining a Beautifully White Smile in the Comfort of Your Home
Whitening your teeth is a simple way to transform your smile while making the most of its natural beauty. Even though it seems like a small change, you'll likely be surprised by just how big of a difference it can make in the appearance of your smile! If you're thinking about getting teeth whitening treatments to regain your smile's natural beauty, it's understandable to want to find the best method out there for you.
Choosing professional whitening treatments from your dentist is often considered the best way to gain quick, stunning results because these treatments utilize stronger whitening gels and cutting-edge techniques.
But did you know that you can receive an at-home whitening kit from your dentist that allows you to achieve stunning results in your own home? That's where the Crest Whitening Emulsions Teeth Whitening System comes in! To help you decide whether this tooth whitening treatment is right for you or not, we've put together an honest review explaining how it works and what you can expect from it if you give it a try.
What is the Crest Whitening Emulsion system?
Crest Whitening Emulsion is a unique type of teeth whitening that whitens your teeth in a completely new way. The key to its uniqueness is in its name: it's an emulsion. What's an emulsion? It's a mixture of two liquids that are not usually soluble. This combination is managed by suspending one liquid in the other in the form of drops so small that they're invisible to the naked eye. It's a technique that's used in many beauty products, especially moisturizing lotions, which is why the term might sound vaguely familiar.
In the case of Crest Whitening Emulsions, hydrogen peroxide is suspended in a hydrophobic gel. In other words, this gel substance is repelled by water and doesn't mix with it. Just like emulsions are often used in lotions that are meant to hydrate your skin, this configuration in a whitening gel allows it to keep your teeth moisturized throughout the whitening process.
While this might sound strange at first—and it is incredibly unique—it does make sense. Other whitening products pull moisture and minerals from your teeth during the whitening process, which is what can leave your teeth feeling sensitive afterward. Crest Whitening Emulsions' unique way of moisturizing your teeth while whitening them allows it to contain a high level of 9.5% hydrogen peroxide for effective whitening while avoiding causing tooth sensitivity.
How does it work?
When you apply Crest Whitening Emulsions to your teeth, the hydrogen peroxide bubbles are pulled to the more water-loving surface of your teeth, where they sink into them and begin lightening stains. This leaves the hydrophobic portion of the gel as a single layer on your teeth. Since it's hydrophobic, it won't get diluted by your saliva, which allows the gel to sit on your teeth longer.
If you choose to try Crest Whitening Emulsions, applying it to your teeth is simple. You use the included applicator wand to spread the gel on your teeth, making sure to coat them thoroughly. The entire process only takes about a minute. Once the gel is on your teeth, you can use the special LED light to help boost the whitening effect. And that's it!
You can leave the gel on your teeth for up to 24 hours, but you should avoid eating and drinking for 30 minutes after applying the emulsion to ensure it sets on your teeth. If you want to make sure you know how to apply the emulsion properly, we can help! Dr. Enjati can show you how to apply it while you're still in our office before sending you home with continued use applications.
What are the advantages over other whitening systems?
Since Crest Whitening Emulsion is so unique, it has a lot of advantages to offer! The most immediately obvious one is in the way it functions. The emulsion's gentleness allows it to stay on your teeth longer, which allows it to whiten your teeth more effectively, all while causing little to no tooth sensitivity. This is a major advantage! This gentleness also means that not only can the emulsion remain on your teeth for up to 24 hours, but you can apply it up to four times a day without worrying about tooth sensitivity. That's a lot of whitening potential!
It's also quick and easy to apply the emulsion, which makes it ideal for busy schedules or even on-the-go use. While the emulsion is pricier than other over-the-counter whitening products, it produces better results and is still very affordable compared to professional whitening treatments, making it a great middle-of-the-road option for your budget.
What results can I expect?
The strong but gentle power of Crest Whitening Emulsion yields major results when you use it regularly. It's designed to work gradually over time through repeated applications, so don't be discouraged if you don't notice a major difference after the first couple of applications.
You should notice a difference in the shade of your teeth in just 14 treatments— and if you're fitting in four treatments a day, that means you'll have a noticeably whiter smile in about four days! It's also an excellent way to help maintain your white smile after a professional whitening treatment, as it can eliminate stains from coffee or wine before they have the chance to really set in.
What do the reviews say?
Looking at reviews is always a great way to get real-world information on how this emulsion has worked in practice for other people, as well as what people liked or disliked about it. Paying attention to people's comments about the product's effectiveness and ease of use is a great way to ensure that you know what to expect from it before you try it out, especially if you can find reviews comparing it to products you're more familiar with.
If you already know that you have an issue like sensitive teeth or a particular type of staining, it's also smart to look for reviews written by someone who mentions that they also have that issue. Doing so goes beyond advertising to give you a better idea of how the product actually works for other people like you and therefore how it might also work for you.
While it does involve investing a little time to find and read reviews, it's often worth it! By giving you a better idea of what to expect, it can help you feel more confident that the product is right for you before you bring it home.
If you're looking for a way to maintain your white smile or if you're hoping to find an easy way to whiten your teeth at home over time, Crest Whitening Emulsions is certainly worth trying! Its unique method of protecting your teeth during the whitening process to prevent tooth sensitivity makes it a particularly great choice if you have sensitive teeth. If you'd like to learn more about this at-home whitening kit or would like help learning how to use it, feel free to schedule a consultation with Dr. Enjati at any time.