At MASC Dental Studio, We're Dedicated to Your Comfort. Here's How.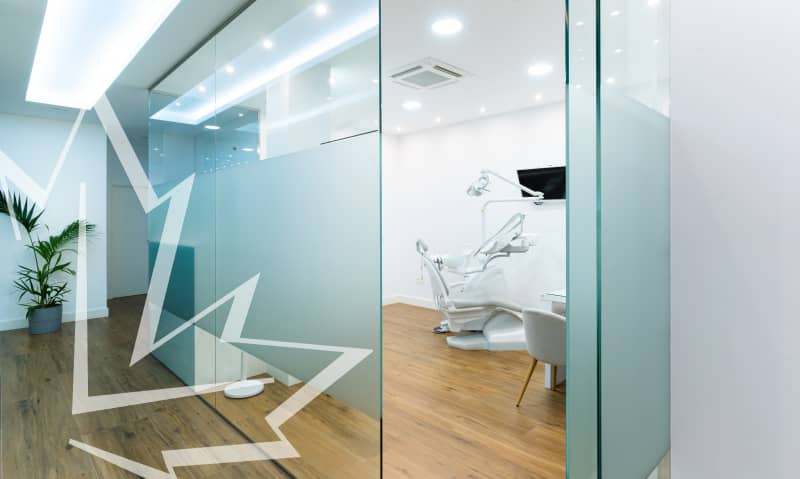 Quality Dentist, Quality Care
Are you trying to find a dentist in the DC area who can fulfill your unique needs? MASC Dental Studio could be just what you're looking for. We provide a comfortable environment, compassionate care, and great results. Our team does everything we can to make your patient experience as positive as possible.
Personalized Treatment
One of the most important things to consider when choosing a dentist in Friendship Heights is how they treat you as an individual. At MASC Dental Studio, we take the time to get to know each one of our valued patients. We'll listen to you when it comes to your unique dental experience and needs so we can provide more effective treatment.
Every one of our patients is a VIP when they step into our office. You'll get the personalized dental treatment you need to achieve the smile you want, plus you'll learn new dental tips and tricks to build a foundation for a lifetime of good oral health.
All of Your Dental Needs
Dr. Mohan M. Enjati, DDS, and the experienced team at MASC Dental Studio provide a comprehensive range of dental procedures, including preventive, restorative, cosmetic, and emergency dentistry, to effectively treat most oral issues..
When you need a five-star dentist in Friendship Heights to maintain your family's oral health, MASC Dental Studio has got you covered. We provide regular dental cleanings and exams and a full range of treatments to address issues that are discovered during those exams.
We can also help you achieve the smile of your dreams. We can set your smile up for the best possible results with an in-office whitening treatment, Invisalign, crowns, bridges, or other cosmetic and restorative procedures.
Your Trusted Dentist in the DC Area for Over 30 Years
At MASC Dental Studio, we've provided professional dental care in Friendship Heights and the DC area for over 30 years. In that time, we've developed a strong reputation in our community as a caring dental practice that you can trust.
The patients we've helped over the years have come to trust the level of attentive, professional, and friendly care we provide. We're always happy to meet new patients and show them firsthand what our dental practice has to offer.
The Best in Equipment and Expertise
The bottom line for any dental treatment is how well it resolves your dental issues. To give our patients the best results, we use the latest and highest-quality equipment and techniques in our office. MASC Dental Studio is committed to ensuring the best outcome for our valued patients.
Our practice features a variety of the latest in dental scanning and imaging technology. With the ability to quickly and accurately evaluate your teeth, you'll spend less time in the office and more time enjoying the benefits of our treatments.
Some of the newest equipment in our office includes the iTero 5D Imaging System, which generates the essential data needed for dental implants, wisdom tooth extractions, and more. It also lets us use digital impressions for crowns, bridges, and other treatments instead of the uncomfortable manual impression process.
A Welcoming Environment
We're committed to providing our patients with the most comfortable experience possible. Our office is always warm and inviting, thanks to our friendly team. We cultivate a calm and relaxed atmosphere that will put you at ease before, during, and after your dental treatment.
If you're looking for a dental practice that really goes the extra mile to make you feel welcome, then MASC Dental Studio is the choice for you. We're always happy to meet new patients and answer any questions they might have about our wide range of dental services.
Emergency Dentistry
MASC Dental Studio is here for you when you need us most. You can call us anytime, 24/7, when you have a dental emergency. We'll provide you with the steps you should take and schedule you for the soonest possible appointment.
If you're dealing with a major toothache or a knocked-out tooth after hours, you can call our 24/7 line to find out what to do next. We offer a wide range of procedures to treat many different emergency dental issues and can provide you with the best possible results.
Check out what MASC Dental Studio has to offer.
If you're looking for a new dentist in Friendship Heights and the DC area, give MASC Dental Studio a try. We're always ready to accept new patients. You can schedule your appointment online by filling out our new patient information form to get started right away. We can't wait to meet you and show you the level of quality care our experienced team can provide.