6 Things To Know About the Dental Implant Placement Process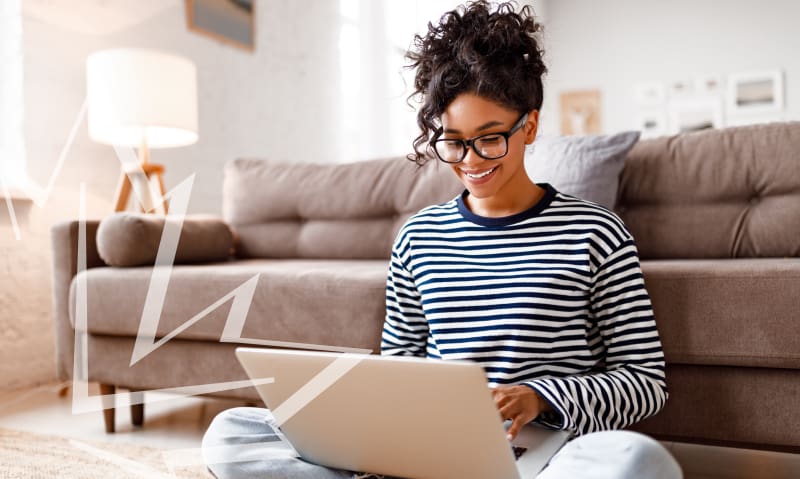 What You Should Know About Dental Implant Placement
If you're reading this article, you have likely made a big decision about your smile. You've decided to get dental implants, and we couldn't be more excited for you. Dental implants have many benefits for patients who have experienced tooth loss, and the biggest one is that your new dental implants will look and feel just like your natural teeth. This means that no one but you and your dentist will be the wiser that you have tooth implants. But you probably have questions about dental implant placement. And the good news is, we have the answers.
Getting ready for your new dental implants can be exciting, filling you with wonder and anticipation. Perhaps it has been a long time since you felt like smiling, and now the notion of smiling for family portraits, selfies, event photos, and more, will be a reality again. And we promise, after your dental implants heal, you'll smile so much it hurts (and in a good way)!
Now that you have met with your dentist, agreed on a treatment plan, taken 3D X-rays, and had any other oral prep work done, you probably have the date of your surgery marked on the calendar. So let's ensure we prepare you with what you need to know about dental implant placement.
1. Candidacy for Dental Implants
Dental implants are a great smile-makeover solution for adults who need extractions or who have already experienced tooth loss. Implants are also an excellent choice for those who have loose-fitting dentures and are ready for a more permanent solution or those who don't want dentures to begin with.
If your dentist has determined that you are a candidate, then you likely also already know that dental implants are an excellent long-term option compared to other restorative solutions. Dental implants not only provide superior support and help preserve bone density but are also highly resistant to disease.
2. Preparation
Though the process for dental implant placement is relatively straightforward, it is still oral surgery. For this reason, a bit of preparation is necessary. First, be sure to take an adequate amount of time off of work. We recommend taking off work the days of and after surgery so that you can stay home and rest. You may also want to grocery shop in advance to ensure you have some soft foods on hand. The best foods after dental implant surgery include soft foods and drinks, like smoothies, yogurt, applesauce, mashed potatoes, and soups.
3. Titanium Post as the Root Replacement
Titanium is an abundant element found in the earth's crust and is well known for its biocompatibility. Your dental implant will consist of a titanium post that will serve as the root replacement for your tooth. Over time, your bone and the titanium will fuse as one, just like your real tooth root. This process is called osseointegration.
4. Dental Implant Placement Process
Dental implants are a suitable tooth replacement option for those missing just one or two teeth, or all teeth. Implant-supported dentures are ideal when you need a full set of teeth. In these cases, you will have four to six posts per arch. That said, in general, the dental implant placement process involves the following steps:
Any necessary extractions
Bone grafting when required
Titanium post placement
Osseointegration and healing time
Abutment placement
Final restoration placement
The entire dental implant placement process takes about an hour for a single tooth or several hours for a full mouth restoration.
5. Healing Time
Dental implant surgery aftercare is critical to a successful outcome. For the safest and fastest healing, Dr. Enjati will give you complete aftercare instructions. These especially focus on the first several days of healing so that tissue does not become inflamed or infected. After that, healing will be happening at the bone level for three to six months as the bone tissue and the new titanium tooth root meld together to create a strong foundation for chewing.
The osseointegration process isn't something you will feel, but you need to be aware of what you should and should not do so that you don't rush the process. Success rates are highest in patients who follow the aftercare instructions provided by their oral surgeon or dentist.
Stick to soft foods for the first couple of days after surgery. Check out the list of recommended foods that we mentioned earlier in this article. You should be able to return to a fairly normal diet after three or four days. However, we recommend that you avoid biting into hard items until your implants have fully healed.
6. Healing Expectations
You should anticipate minimal bleeding and discomfort for a few days after your surgery. Over-the-counter (OTC) pain relievers such as acetaminophen or ibuprofen are usually enough to help manage any discomfort. Discomfort will slowly diminish day by day. Remember, too, that proper oral hygiene is essential, as always.
On the evening after your surgery, carefully brush and floss in the area, but avoid any rinses unless your dentist advises otherwise. After two days, you can begin rinsing the area with a warm saltwater solution. Continue to clean around the implant and abutment, being sure to be gentle as the tissue may still be tender.
Looking for dental implants in Friendship Heights? Give MASC Dental Studio a call.
MASC Dental Studio is an excellent choice for any patient looking for dental implants in Friendship Heights. Our approach to restorative dentistry focuses on three things:
Restoring your oral health
Eliminating your discomfort
Improving your smile
So if you are ready for dental implants and want to determine if you are a candidate, there is no time like the present to contact us and request an evaluation. We'll assess your oral health and present you with treatment plan options best suited to your situation. You can rest assured that you'll be in excellent hands throughout the dental implant placement process. We look forward to meeting you.